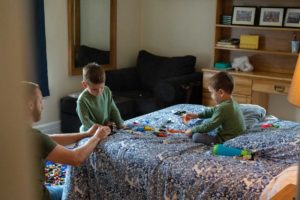 My husband and I have lost two babies – as well as any promise of more biological children. It is one of the most difficult to explain losses, the loss of a child in utero. When you lose a parent or a sibling or a friend, there is an apparent and visible loss. Someone is clearly missing. When you have a miscarriage, most of the time you don't look pregnant yet. You haven't dressed your baby or changed their diaper. Yet, for some reason it hits really hard for most people. Simon and Sarah lost a baby at the end of last summer. I brought them flowers, feeling slightly out of place with my full term belly, but Sarah welcomed me with grace. And we talked. Her recovery was a difficult one, but God spoke to them, gave them peace, and healed her body.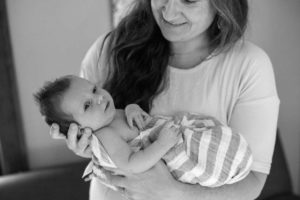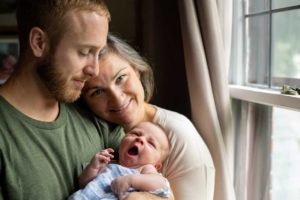 A little while later, they found out they were pregnant again! We prayed fervently that they would get to hold this sweet child in their arms. I am thrilled to have been able to see the physical evidence of God's answered prayers. And not just see: hold, snuggle, and photograph.
When they prayed for their child and chose a name for him, they felt drawn to a passage of scripture from the book of Joel:
""Yet even now," declares the Lord, "return to me with all your heart, with fasting, with weeping, and with mourning; and rend your hearts and not your garments." Return to the Lord your God, for he is gracious and merciful, slow to anger, and abounding in steadfast love; and he relents over disaster."
‭‭Joel‬ ‭2:12-13
‬
As we rend our hearts, the Lord is gracious and merciful, slow to anger, abounding the steadfast love. If baby Joel's only calling was to remind of this ancient and beautiful text, he has accomplished much. I am eager to see how this child grows as a little brother, a son, a friend, and a child of God. I have a feeling his voice will reach far and people will lean in to hear what he has to say.
Simon + Sarah, I'm praying for you to have wisdom and peace as your family continues to adjust to being a family of 5, with a 6th waiting for you in glory. May the God who dwells in unapproachable light pour out His blessings on you.