A few weeks ago, I had the immense pleasure of taking some maternity pictures for my cousin Lisa and her husband Micah out on their property up north. If you live in Michigan, you probably don't consider where they live "Up North", but I made the drive with three kids five and under by myself. It was up north. The drive was well worth it to get to take these pictures and help prepare for Lisa and Micah's baby shower, though!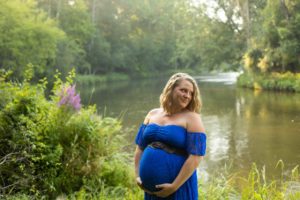 We tramped around, over hill and dale (just kidding, they don't have any stretch of land you could really call a dale) and even into the Chippewa River that their property backs up on. It was a lot of fun. Living in the city, I miss all this green so very deeply; it was so refreshing to be there. Also, you know what's great? It's like they knew they'd have a photographer on their property and put benches in great places to stand on. Thanks, y'all.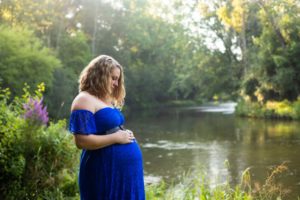 While we were doing this, my kids were tramping around with Lisa's sister Kate's son happy as could be. Until we went into the river without them, that is… (don't worry, my aunt and uncle took them in later that day.)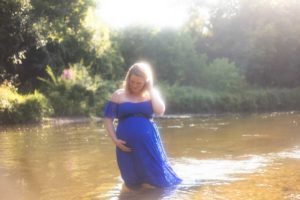 Lisa and Micah had been trying to get pregnant for several years before having a miscarriage and then another year of waiting to get that ever hoped for positive test. It was a long, dark journey during which they felt hopeless and alone. It can be really isolating watching people around you popping out babies like it's their job while you are grieving over the one you didn't get to hold. I've been there a few times.
But they endured.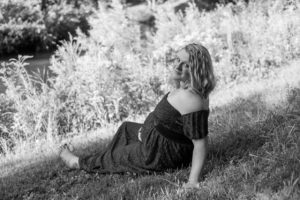 And it is with great joy they await the birth of their son. This child is already so deeply loved. I couldn't be more happy for them or more eager to meet their soon coming child. I am so glad that our kids to to grow up being friends just like we did.
Having walked through pregnancy loss myself, I know the excitement I feel for them comes nowhere close to how they feel.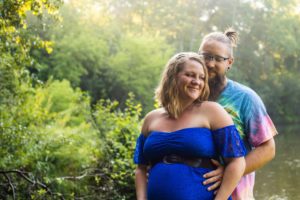 Lisa + Micah, it was such a joy getting my feet dirty (and thoroughly damp) taking these pictures for you.  I wish you all the joy and happiness as you prepare to welcome Baby B. <3